All-in-One AI solution for medical imaging on the international stage
Quote from:HY Medical
Intel IoT Planet Event-AI Park 2021 healthcare week kicked off in the cloud on November 19th, showing the latest technologies such as artificial intelligence and the Internet of Things, as well as data utilization trends in the healthcare field for countries in Asia, with cumulative thousands of people. On November 24, Hiroyuki Uchiyama, Deputy Director-General of the Japanese Cabinet, and Japanese companies in the medical artificial intelligence industry gathered online. HY Medical, as a partner company in the Intel medical field, published a "Case study of HY Solution and RadCloud Scientific Research Platform". The keynote speech introduced the clinical research jointly completed by Dr. Chai Xiangfei from HY, as well as Dr. Shuji Yamamoto of the National Cancer Center of Japan.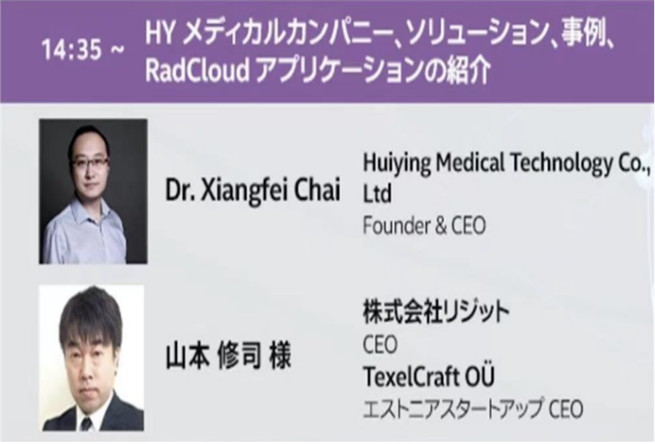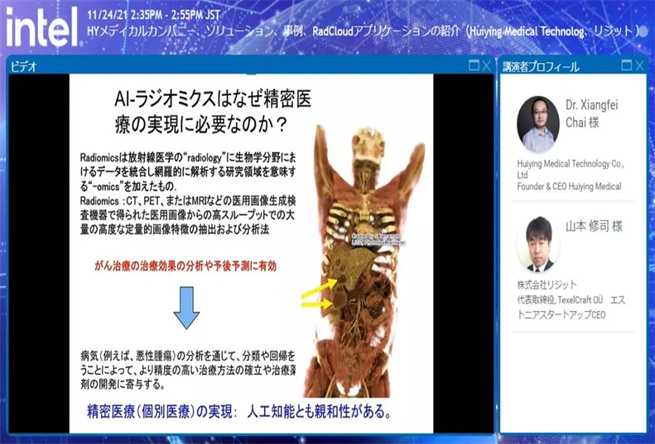 Dr. Hirofumi Kuno of Japan National Cancer Center cooperated with HY Medical and published two papers with the RadCloud big data artificial intelligence scientific research platform - "Exploring the extraction of machine learning classifiers from CT and MRI to predict advanced squamous cells in the tongue Risk of postoperative recurrence in cancer patients", "CT-based radiomics analysis predicts pathological response of patients with locally advanced esophageal cancer after preoperative chemotherapy", about the changes brought by Radcloud big data artificial intelligence scientific research platform to radiomics research, Dr. Kuno said: "The changes caused by the application of AI in scientific research are even more surprising than in the clinical application stage. On the Radcloud platform, our scientific research process is almost exactly the same as the daily reading and diagnosis, and the platform completes the multi-dimensional data information. Synthesis, feature extraction and artificial intelligence modeling make the mining of data value and clinical application decision-making within easy reach."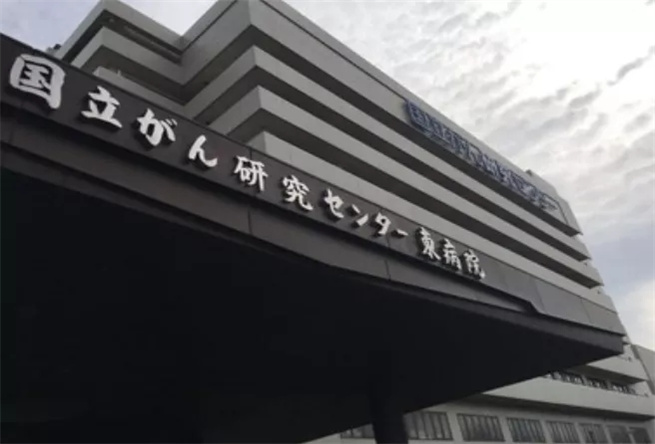 The three-day " Powering Digital Thailand 2022| HUAWEI Cloud & Connect Asia-Pacific Innovation Day" opened in Bangkok on the 17th. Thailand Deputy Prime Minister General Prawit spoke of the need for enhanced collaboration between government and industry at the November 17-19 forum co-hosted by Huawei Technologies, the Bangkok Post, the ASEAN Foundation and more than 50 ICT industry partners. HY Medical, a Chinese medical artificial intelligence company, appeared at the exhibition as an ecological partner of Huawei's medical technology solutions.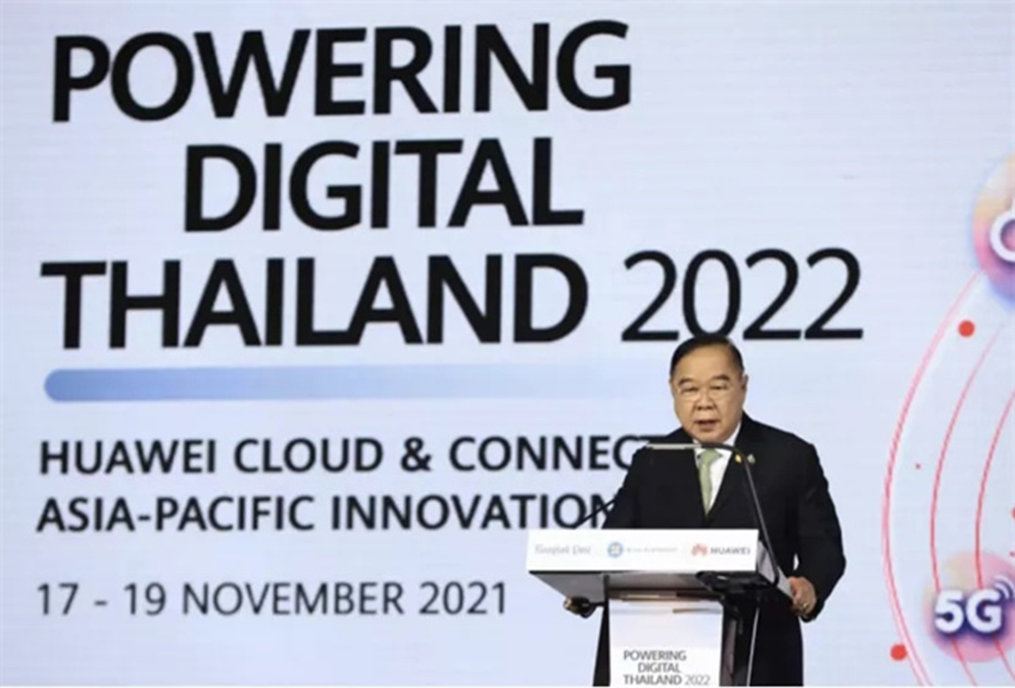 Thailand Deputy Prime Minister General Prawit Wongsuwon speaks at Powering Digital Thailand 2022 in Bangkok. (Photos: People's Daily/ Zhao Yipu)
"Under strong policies to develop the national digital economy and technology, Thailand's digital infrastructure and data economy have made great strides in the past several years," Chaiwut Thanakamanusorn, minister of digital economy and society of Thailand, said in his keynote speech. "We believe that Thailand's digital economy can reach 30 percent of its GDP by 2030 or even earlier.
Nattapol Rangsitpol, director-general of the Office of Industrial Economics under the Industry Ministry, delivered a speech on "leveraging industry 4.0 to accelerate economic recovery" where he emphasized that in a post-pandemic Thailand, the country's economic structure would be transformed by technology and innovation.
"New digital innovations such as 5G, AI and IoT [Internet of Things] are rapidly driving industrial transformation and the manufacturing sector to help Thailand embrace the Industry 4.0 era," he said.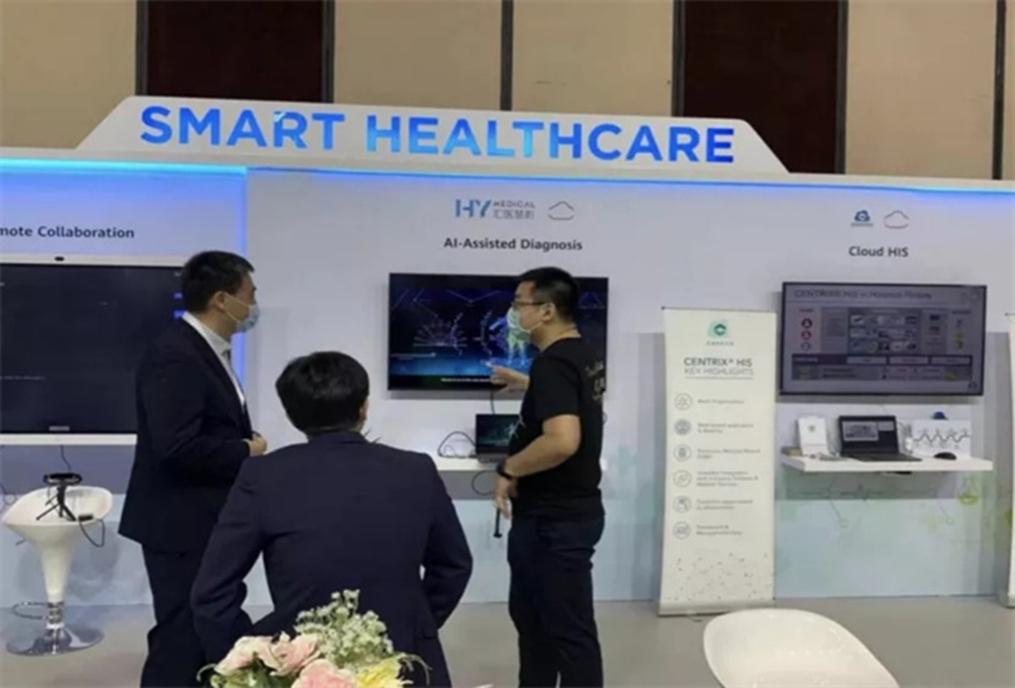 This is not the first time that HY Medical, the Chinese AI company, has come to Thailand. As early as during the epidemic in 2020, HY Medical together with Huawei, reached a cooperation with the Ministry of Digital Economy and Society of Thailand, to support the largest public hospital Siriraj, Ramathibodi Hospital and many other hospitals with AI-assisted solutions in 5G technology. It aims to efficiently, automatically, quickly and correctly output diagnostic results through high-speed network to assist Thai medical staff to effectively respond to the COVID-19 outbreak. This cooperation has also received strong support and active cooperation from the Thai government and hospitals. With the gradual control of the new crown epidemic, Thailand and the Asia-Pacific region continue to expand and deepen the application of medical AI, including data governance, academic research, radiation business optimization, and diagnostic disease updates. At this conference, HY Medical brought the imaging data center, RadCloud big data scientific research platform, NovaCloud imaging cloud platform, and more than 10 AI-assisted diagnosis products including QCT bone density newly launched in 2021. Aroused great interest and attention of the participants.