Digitalization in Healthcare Asia Virtual Conference 2021: Healthcare Revolution with AI
Quote from:HY Medical
On June 8, Digitalization in Healthcare Asia Virtual Conference was launched online. The conference is Southeast Asia's leading digital health technology conference, attracting more than 500 healthcare experts from Southeast Asia including Malaysia, Thailand, Singapore, Indonesia, Philippines and Vietnam.
As a close partner of HUAWEI CLOUD, Dr. Chai Xiangfei, founder & CEO of HY Medical, was invited to attend the conference to deliver a keynote speech, discussing and sharing the AI All-in-one Solution in global medical institutions with WHO, DAOps Foundation, Oracle, Elsevier and other enterprises .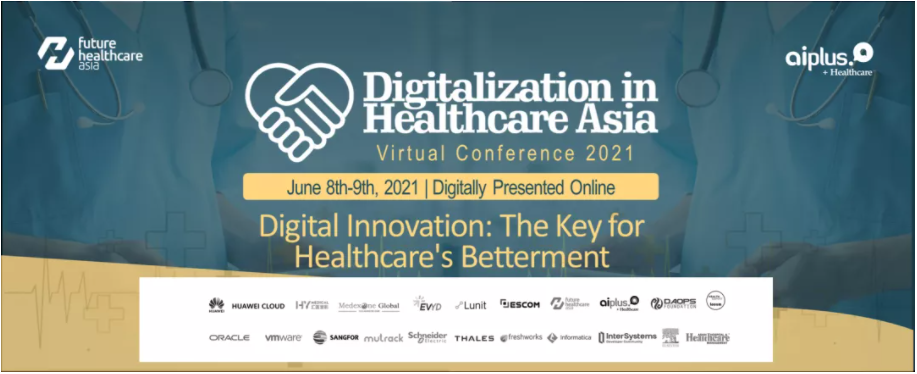 In"Digital innovation:The key for healthcare's betterment"discussion, it covers all aspects of medical and mobile technology including Hospital ICTs / e-health, m-health, telehealth, telemedicine, digital health, genomics and healthcare IT, biotech, life sciences, health-tech.
Dr. Chai Xiangfei, shared the AI solution with medical and health industry experts from various countries in South Africa.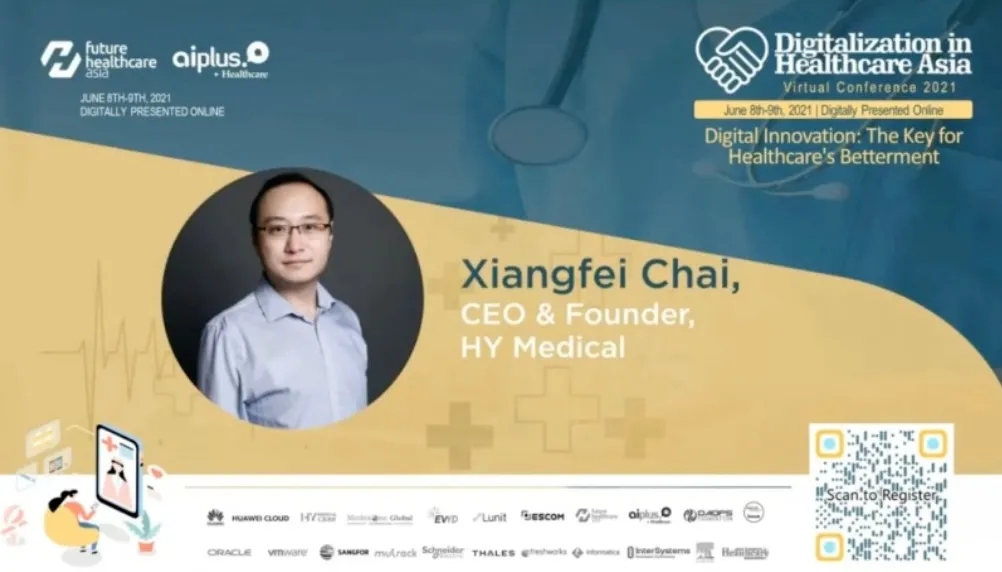 The COVID-19 pandemic has been unpredictable shock to the global healthcare system. Under the different backgrounds of medical services and diagnosis and treatment methods in various countries around the world, digital health systems of countries around the world are called to the front line to serve those hospitals, doctors and patients.
The epidemic triggered the rapid application and development of digital medical care, and global medical and health care focuses on the innovation and exploration of medical digitalization and intelligence.
01
HY Medical AI-assisted diagnosis system helps 80+ countries fight against the epidemic

During the epidemic, HY Medical team quickly developed an AI-assisted screening system for COVID-19 to realize disease screening, track the development and changes of symptoms, with automatic reports.
Cooperated with HUAWEI CLOUD, HY Medical AI solution has cloud-based deployment in many countries, with powerful computing power and rapid expansion. For hospital, only the front-end instruments need to be connected to the cloud, and the data will be uploaded automatically for processing. The entire process only takes 24s. Relying on rapid deployment and compliance with global security policies, HY Medical AI products are popular all over the world, like United Kingdom, Thailand, Turkey, and Chile, etc, winning applause from various national leaders.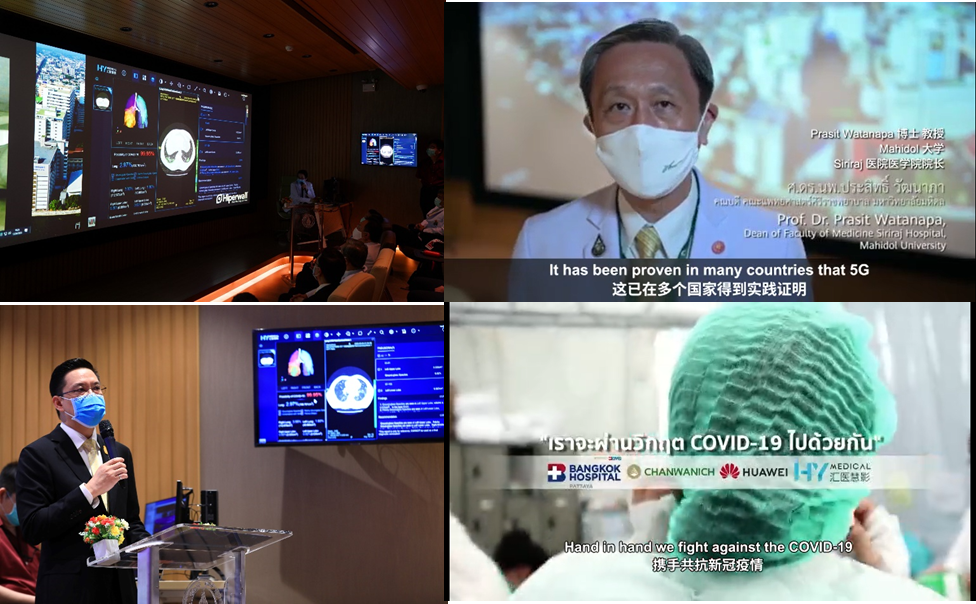 HY Medical partnered with Huawei to reach cooperation with the Ministry of Digital Economy and Society of Thailand to provide AI solutions with 5G technology for many hospitals such as Siriraj Hospital and Ramathibodi hospital, the largest public hospital in Thailand
Interlink clinical data and scientific research, E
mpower hospitals by HY Advanced Algorithms
DR.Turing artificial intelligence-assisted screening system can be applied to the diagnosis process of more than ten diseases, and is deployed and used by 1000+ hospitals around the world. In addition to the multi-disease AI-assisted screening system, HY Medical has developed a Radcloud Scientific Research Platform and Medical Image Data Middle Platform. Clinicians can upload data to the platform to train their own models for research and clinical applications. At present, the platform has been applied in the Second Affiliated Hospital of Zhejiang University, the Second Affiliated Hospital of Shandong University, the Affiliated Hospital of Ankara University in Turkey, etc., serving 20,000+ doctor users and undertaking scientific research funds of over 100 million. It is the image with the largest number of users and the most extensive scientific research topics.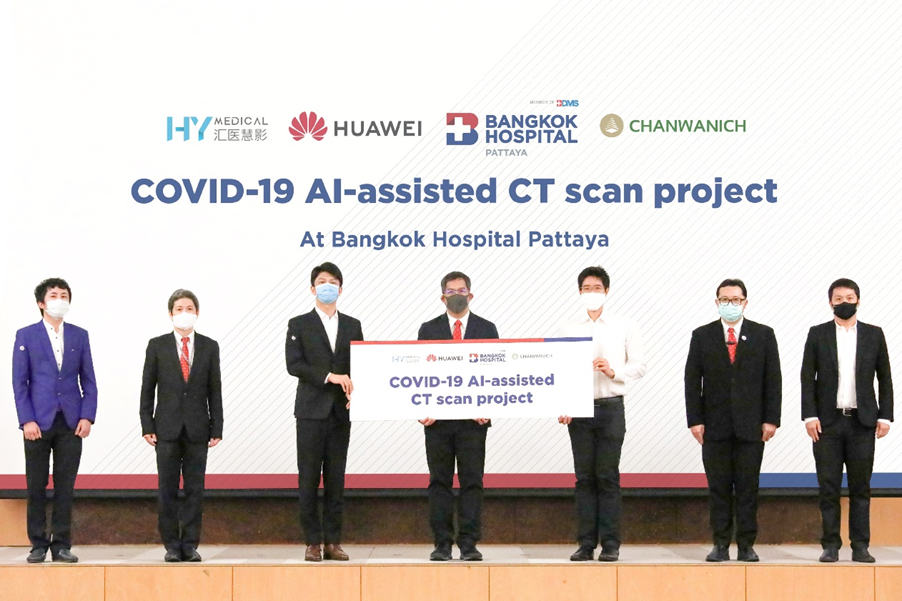 Pattaya hospital in Bangkok belongs to the largest private medical group (BDMS) in Thailand. It is the first ASEAN private hospital to use AI technology to detect COVID-19

Top in Global Algorithm Competition
In the 2020 MICCAI RibFrac Challenge, HY Medical team won the second place in the world with its accurate algorithm technology and rib image processing capabilities; in 2019 Russia "MPO Global Algorithm Competition" HY Medical team won the championship by 96% accuracy rate, defeating dozens of international top imaging artificial intelligence technology service companies.